This guide will run you through how to setup Calendars in iOS 8 on your Apple phone or tablet.
1. First, tap on Settings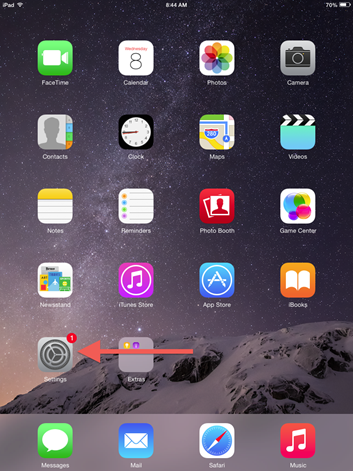 2.Then select Mail, Contacts, Calendars 
3. Then tap Add Account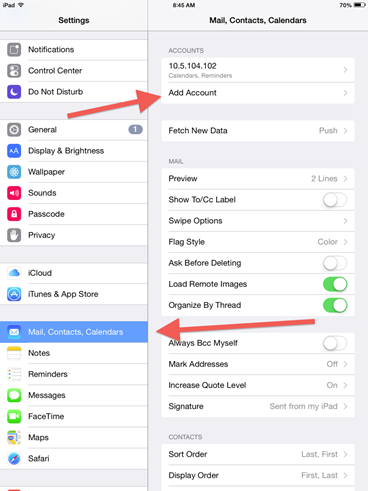 4. Then select Other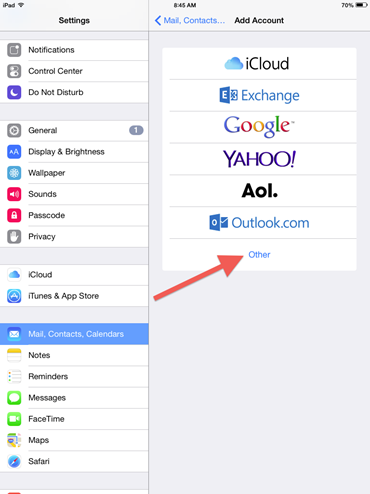 5. To setup Calendars select Add CalDav Account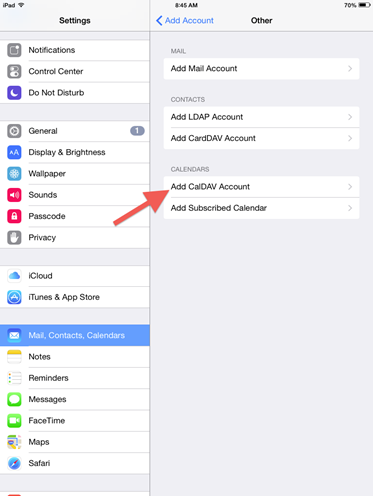 6. Then, enter your cPanel account or Email account CalDav information and hit next.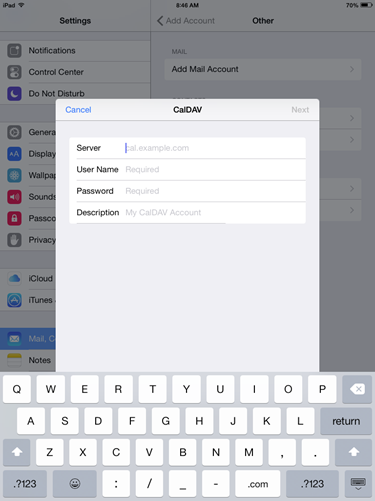 You can find your CardDAV set up information within the Calendars and Contacts Client Configuration interface of your cPanel account.

An example of your login information is as follows:

Server: yourdomain.com
User Name: yourusername or you@yourdomain.com
Password: 12345password
Description: My Calendars