Begin by clicking on "Tools" and then "Account Settings" in your Thunderbird menu:
This will bring up the Account Settings window where you can then select the email account and view your server settings and make changes if needed.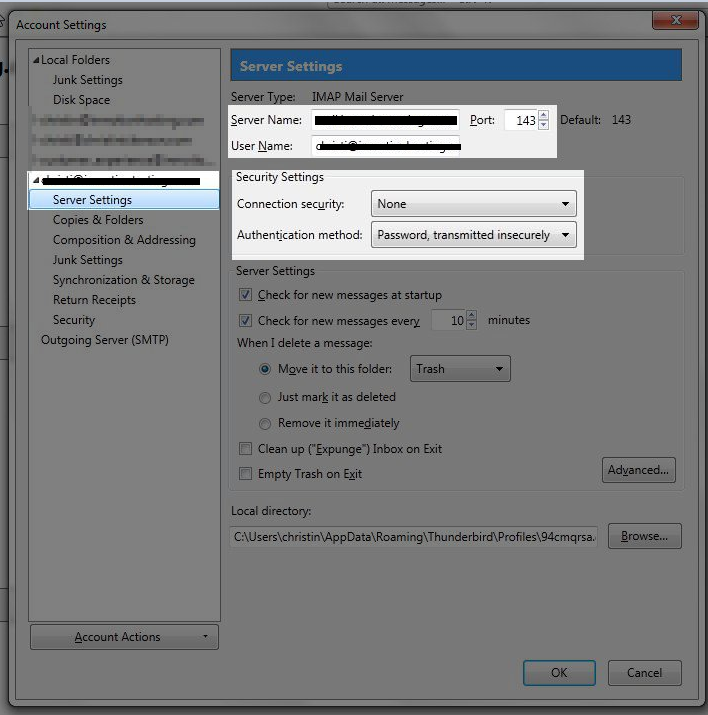 In the same Account Settings window, you can also click Outgoing Server (SMTP) on the left side of the window (at the bottom of that list). Next click on the outgoing server for the email and account and if you need to change any of your outgoing settings, click on the Edit button to bring up the SMTP Server window.